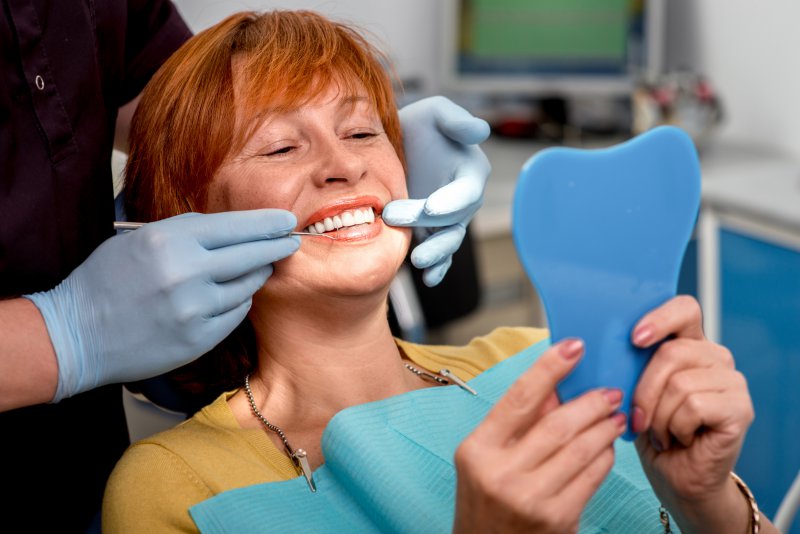 And just like that, another year has flown by. With the changing seasons and the holidays in full swing, it can be easy to forget about your next dental appointment. You just might be so busy that you'd rather wait until next year to get treatment. After all, you'll have your benefits to use then, right? Wrong! Once the new year is here, your benefits will reset, leaving anything left unused to disappear! To make sure you don't miss out on essential treatments, it's time to maximize your dental insurance benefits in Gainesville.
Benefits Rarely Carry Over Into the Following Year
On January 1st, 2020, it is extremely unlikely that your current benefits are going to be available to you. For example, if you know that your plan offers two cleanings per year and you've only had one cleaning completed so far, you likely won't be able to use that second cleaning benefit in January of 2020. This is because dental insurance plans reset annually, even if you still have benefits to utilize.
The fact is many people will not maximize their dental insurance benefits because they don't realize that they have benefits to lose. According to the American Dental Association, the average American with dental insurance receives only $323 of dental treatment a year. A typical plan has an annual maximum of $1,250. This means each of the 164 million people with private dental insurance is losing $927 per year, resulting in billions of dollars of benefits lost.
A Lot Can Change from Year to Year
Additionally, dental insurance plans rarely stay the same year after year. For example, premiums can easily go up or your co-pay can change, increasing out-of-pocket costs. The same applies for your deductible, which refers to the amount you need to spend before insurance even kicks in. Once 2020 is here, you'll need to pay that deductible again just to receive coverage from insurance. That's why using benefits while you have them (and regularly pay for them) is so important.
What Your Dental Insurance Likely Covers
Not all dental plans are identical, but many of them do provide coverage in the same way. For example, 100 percent of costs are usually reserved for exams, cleanings, and X-rays (preventive care), 80 percent of costs are typically covered for tooth-colored fillings and root canals (minor restorative care), and 50 percent of costs are usually covered for crowns, bridges and dentures (major restorative care.)
While you should always look into the details of your plan yourself, it's always better to have a good idea of what to expect when it's time to use your benefits. Schedule an appointment with a dentist in Gainesville today to save money and make the most of your dental insurance!
About the Author
Not only is Dr. Shue Her highly experienced as a dentist, but his office is in-network with many major dental insurance providers, allowing you to make the most of your dental plan. Him and his team will file claims on your behalf, make sure you understand exactly what is covered in your benefits, and break down your total costs ahead of time. To learn more or schedule an appointment, you can contact him through his website.