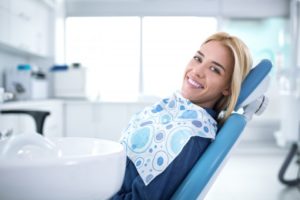 Are you anxious or fearful of the dentist? This is a significant problem that affects millions of Americans, but it becomes serious when it prevents you from getting the dental treatment you need. Unlike other medical conditions that can get better with time, dental issues will only grow worse. So, in many cases, patients are putting their health at risk by not seeing their dentist due to anxiety. Thankfully, your sedation dentist in Gainesville has an easy way to help their patients overcome fear and stay healthy. Keep reading to learn more!
Oral Sedation: What You Need to Know Before
Before you're given oral sedation, your dentist will discuss your needs and the types of anxieties you may face. From there, they can ensure that your sedation is effective. You will also need to let your dentist know of any medications you currently take, or if you have any allergies. Additionally, as strange as it seems, certain foods can impact the effectiveness of your sedation. For example, grapefruit contains enzymes that break down the medication once taken, which is why you should avoid consumption of this product for 72 hours leading up to your treatment. You will also want to let your dentist know of any smoking or alcohol dependencies. Lastly, be sure to have someone who can drive you to and from the practice.
How is Oral Sedation Used?
Oral sedation is incredibly popular for anxious patients because it doesn't require any needles, injection, or inhalation. Instead, you will take an easy to swallow pill about an hour before your dental treatment. This drug can also be placed under the tongue to dissolve and work more rapidly. If you're even worried about the medication, you could try taking a pill the night before to see how it effects you and ensure your good night sleep. When you take the pill, you will feel a sense of calm and relaxation. During your procedure, it's perfectly normal to doze off, but you can easily be woken up with a tap on the shoulder!
What You Can Expect After Treatment
Once your treatment is over, you may feel groggy, sleepy, or a little out of it, which is why it's important to have someone who can drive you home. You may want to rest for the remainder of the day, but this can vary based on the treatment that you received. This form of sedation has a very short recovery period, and you'll feel back to normal before you know it!
Now that you know more about oral conscious sedation, there's no need to worry! Contact your dentist to get relaxing and vital dental care.
About the Dentist
Dr. Sue Her is an experienced dentist who wants the entire Gainesville community to enjoy his quality care, even if they're affected by dental anxiety. He is known for his gentle and friendly touch, plus he has sedation options like oral conscious sedation for ultimate relaxation. If you have any questions, he can be reached through his website or by phone at (770) 536-6688.