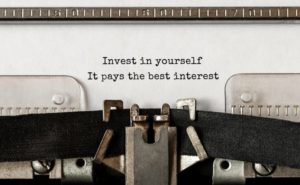 It's true that dental implants in Gainesville have a higher price tag than traditional tooth replacement, but they're also the most advanced, functional, and natural-looking option as well. Even though the higher up-front cost dissuades many people from looking further into dental implants as a treatment option for them, it's a good idea to get the facts before you count them out. Read on to learn more about what factors influence the cost of dental implants and whether they're a worthwhile investment to make.
Determining the Price of Dental Implant Treatment
The dental implant procedure varies for every patient, depending on a variety of treatment-specific factors. When you visit your dentist for an initial consultation, they'll take X-rays of your mouth and conduct a visual examination to determine how many dental implants you need to have placed, what type of restoration you require, and several other details. Based on their findings, they'll outline a customized treatment plan and walk you through the cost of your procedure.
One benefit about getting dental implants that many patients don't know about is that you won't be required to pay for everything up front. Because the process takes place over the course of several months and multiple visits, you can make a financial plan over the course of that entire time, making the procedure more accessible and easier to budget for.
Navigating Your Payment Options
Unfortunately, dental insurance doesn't typically cover dental implant cost. However, there are certain parts of the treatment that you could still get covered, such as dental sedation. If you require a bone graft or sinus lift, you could also check with your medical insurance to see if they will cover these procedures. Many dentists also offer in-house discount plans that you can purchase annual memberships for as well as additional financing through third-party financers like CareCredit. To learn more about your options, be sure to ask your dentist during your initial consultation.
Yes! Dental Implants Are a Worthwhile Investment
In short, patients and professionals alike will agree that dental implants are well worth the investment of your time and money. That's because they have a variety of unique benefits that no other tooth replacement treatment offers and lasts up to four times longer. That means that in the long-run, you'll likely save money by not needing to visit your dentist as frequently and not having to worry about replacing and repairing your restorations every five to seven years.
If you're on the fence about getting dental implants, there's no better way to get the answers you need than to schedule an initial consultation with your dentist. Even though this modern tooth replacement solution may have a higher up-front price tag, that definitely doesn't mean that they aren't worth the investment. Start your journey towards a better quality of life today by finding out whether dental implants are right for you!
About the Author
Dr. Shue Her has been restoring his patients' smiles for over a decade. He enjoys getting to learn more about everybody that enters through his doors and finding out the desires and needs they're looking to have met by receiving a restorative treatment. He has completed extensive additional education in dental implants as well, allowing him to offer All-on-4 implants and finish the entire procedure in his office, including conducting the dental implant placement surgery himself. For questions or to schedule a consultation for dental implants, visit Lifetime Dental's website or call 770-536-6688.