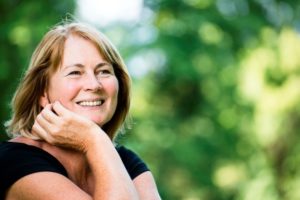 If you've been waiting for the ideal opportunity to replace your missing teeth with dental implants in Gainesville, this is it! Summer is the perfect time to fill the gaps in your smile. Although you don't want to miss a minute of sunshine, here are 4 reasons to take a break from the pool to rebuild your smile using a solution that can last for a lifetime.
1. More Flexibility in Your Schedule
Life tends to slow down during the summer. You might even have a couple of weeks off from work. Instead of using your downtime to take a vacation, invest in a confident, beautiful smile that you'll enjoy for decades. Since a dental implant replicates both the root and the crown, it requires a multi-phased treatment that can take several weeks to complete. You'll also need to spend a few days recovering from your placement surgery. You can use your vacation time to relax after your procedure without needing to worry about rushing back to work.
2. Maximize Your Remaining Benefits
We're already halfway through the year, which means you only have a few months left to use your remaining dental benefits. With less than 3% of Americans meeting or exceeding their annual limits, you likely have several you haven't used that are going to expire at the end of the year. Although your insurance policy won't cover the entire cost, you can use your benefits to offset the amount you pay for certain steps in your treatment, like the consultation, X-rays, or restoration.
3. Give Your Confidence a Boost
It's easy to feel insecure about the spaces in your smile, but you don't need to hide your teeth any longer. Your dentist in Gainesville will replicate the teeth you've lost to restore an attractive smile that looks completely natural. You can feel your best when taking pictures with friends or while chatting at the next family barbeque.
4. Enjoy Your Favorite Foods
You don't need to skip eating steak or corn on the cob. Replacing your lost teeth with dental implants gives you the next best thing to your real smile. You can regain as much as 70% of your natural biting force to maintain a nutritious diet. You can even eat many of your favorite foods again, but you'll want to cut them into smaller pieces to make them easier to chew.
Invest in a Perfect Smile Today
Don't spend another summer feeling embarrassed by an incomplete smile. Your dentist can treat your tooth loss using a solution that's proven to last for a lifetime. There isn't any better time than the present to invest in your smile and quality of life with dental implants.
About Dr. Shue Her
Dr. Her earned his dental degree at the University of Minnesota School of Dentistry. He has completed advanced training in many specialties, like All-On-4 dental implants at the 3D Dentist Institute. He can treat the most complex cases of tooth loss using dental implants. Contact our office today to schedule your consultation.